We had the great pleasure to work on a special collection for the Hotel Kinsley in uptown Kingston, NY.
The Kinsley hotel is a boutique hotel that features modern rooms in older buildings in great heritage in the historic district of Kingston, NY.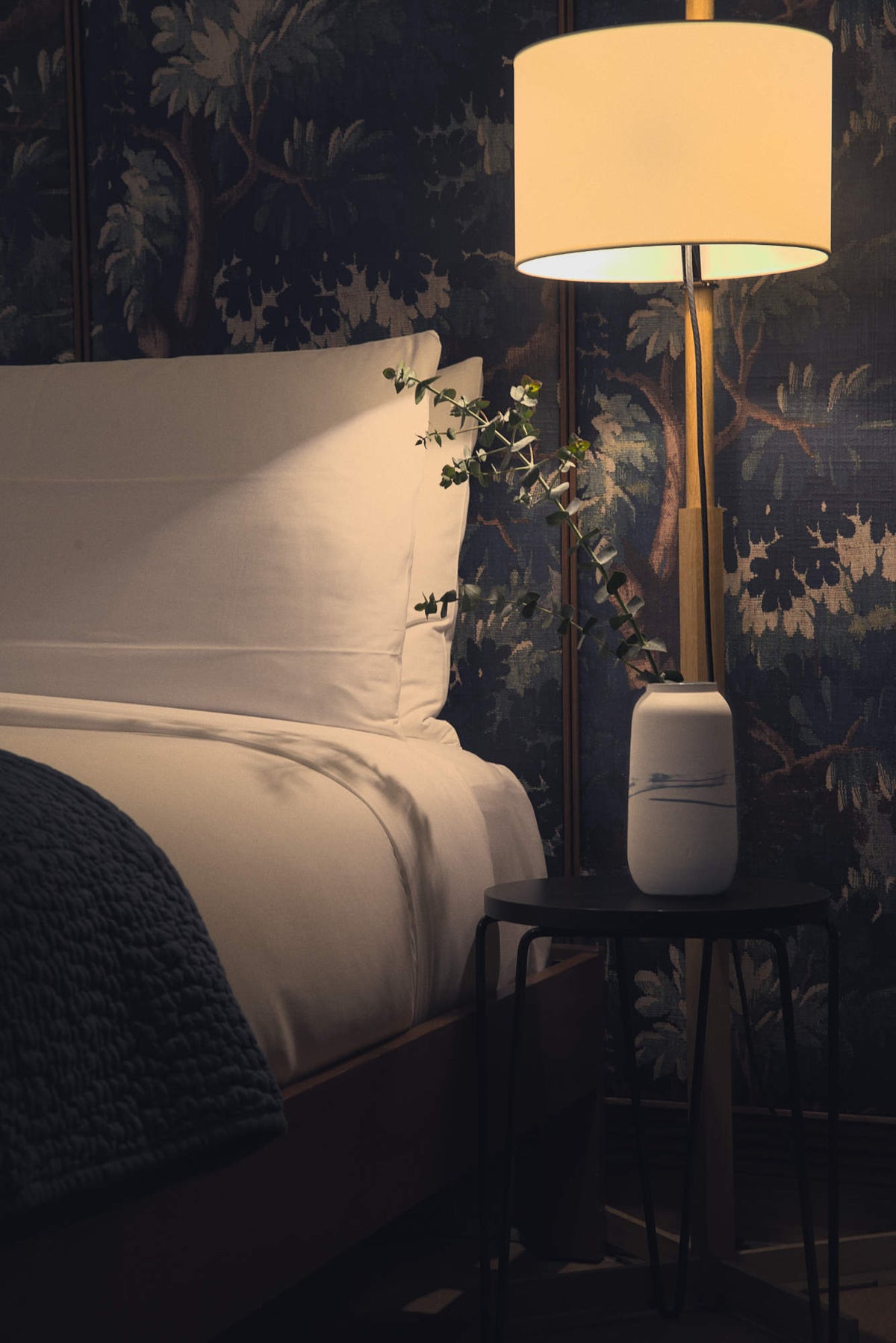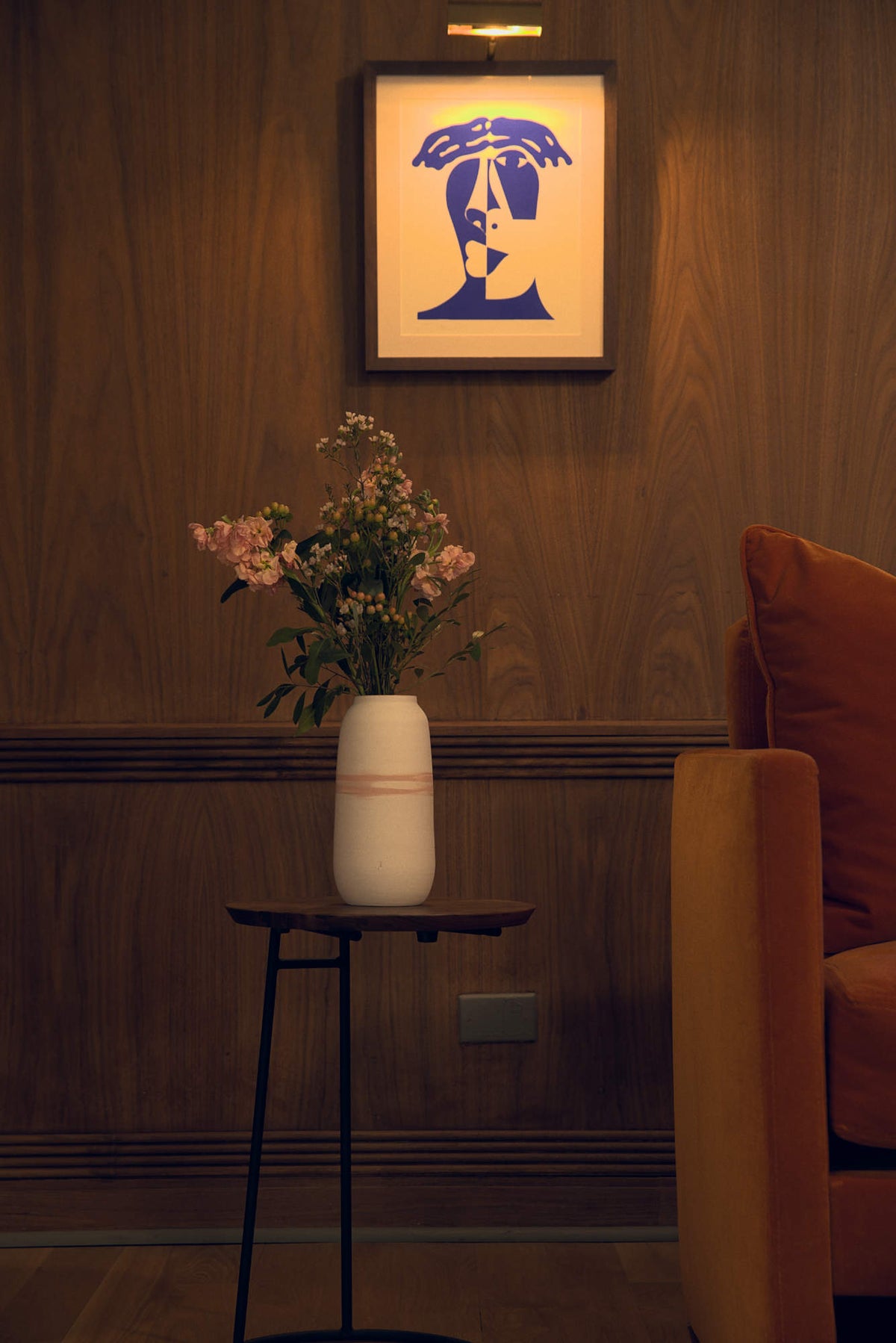 We took inspiration from their color palette which contains prominently that soft pink and indigo blue and incorporated those color onto our vase in two different ways.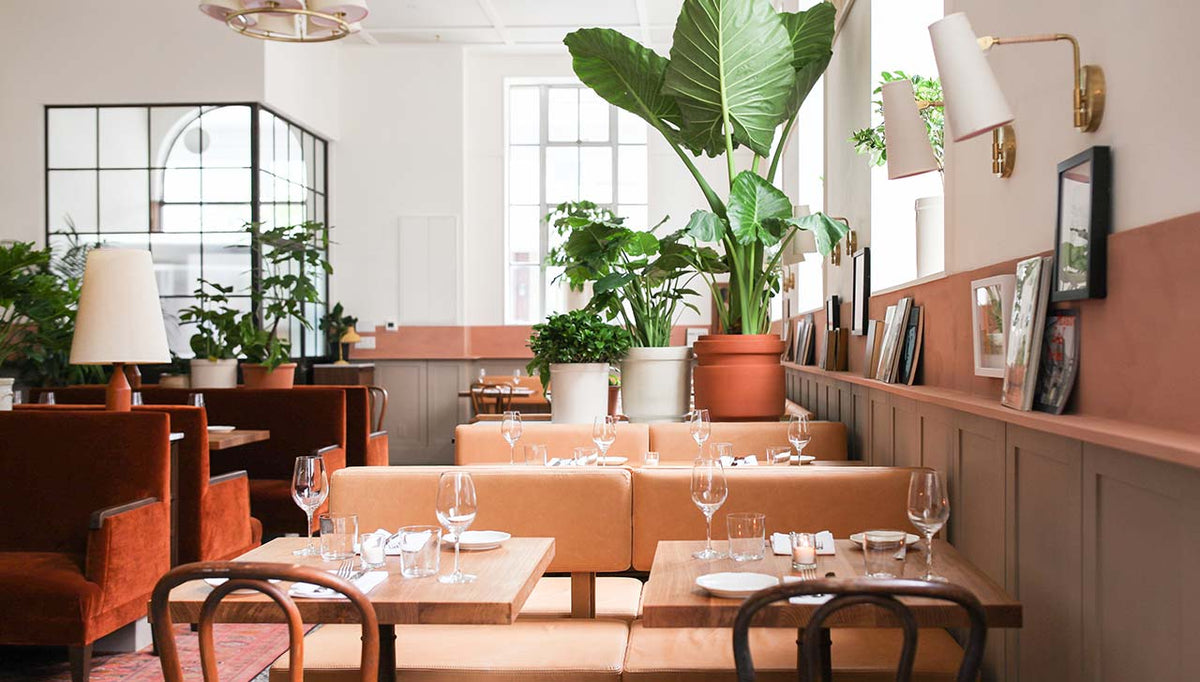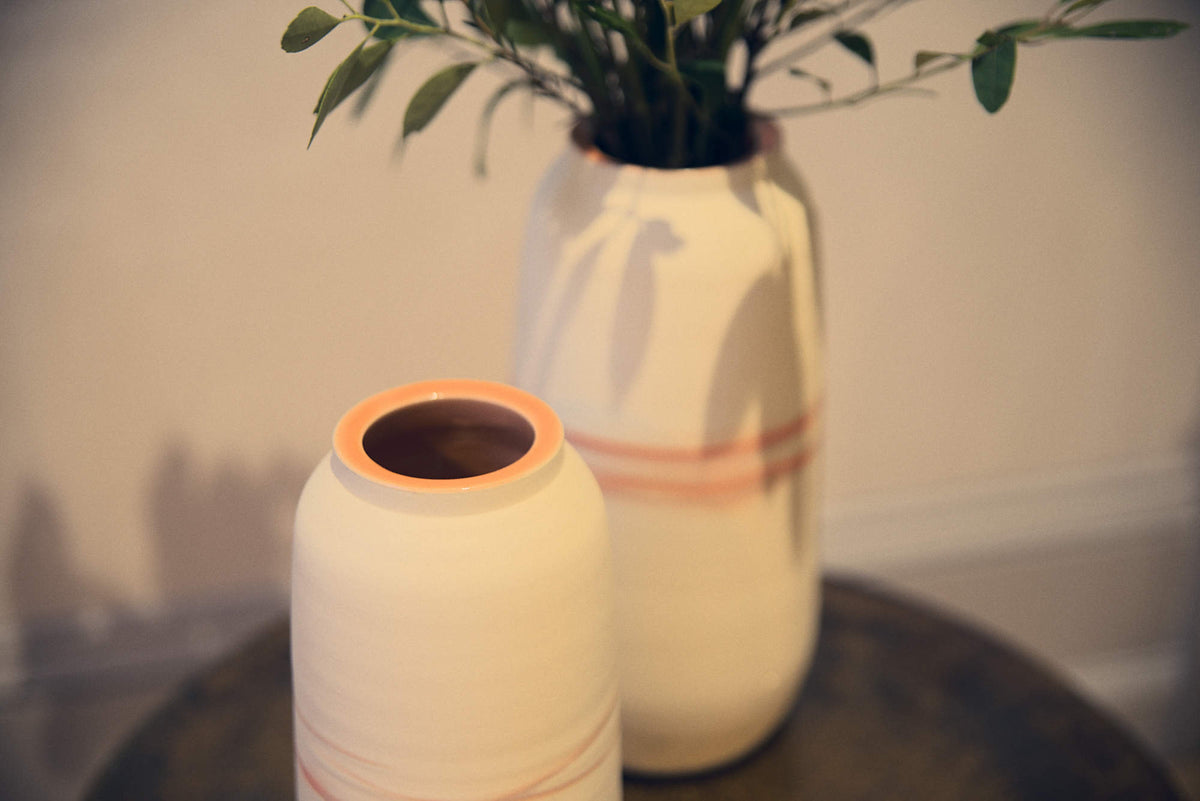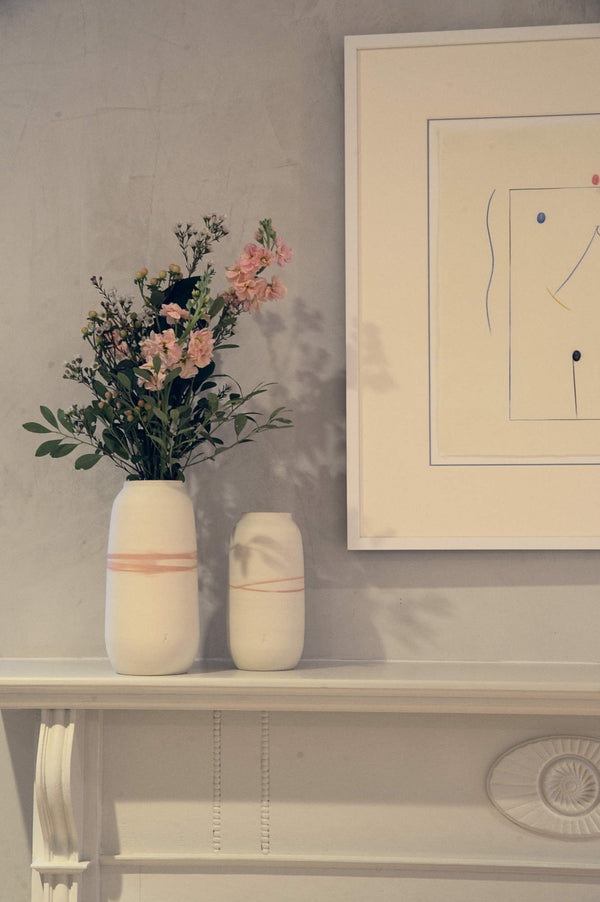 On the exterior of the vases, we used the same carving and filling technique we use for our incense burner. First, we carve lines on the exterior and fill those lines with colored clay. Then we trim the piece again and smooth it out flat. The result gives elegant lines that blend with the white clay with a slight haze effect.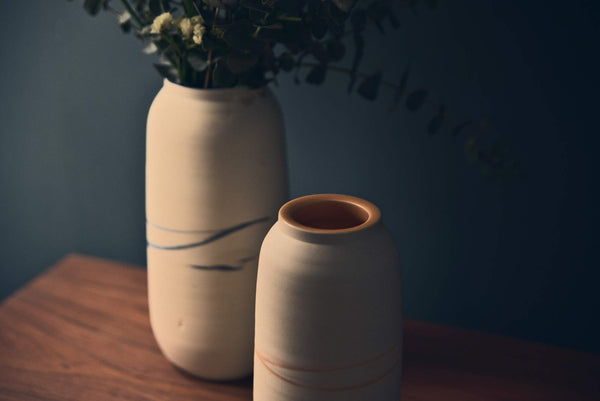 Inside the vases, we add color to our clear glaze with the matching pigments, resulting in a shiny interior that adds a rich accent at the opening of the vase, up to the rim.
These vases are available at the Hotel Kinsley boutique shop on John Street in uptown Kingston.