An apron designed for the potter.
We have collaborated with local maker Olga Joan to create these custom made aprons. Her studio is just across our own studio in Kingston, she makes modern handmade home goods with a focus on beautifully crafted screen printed textiles.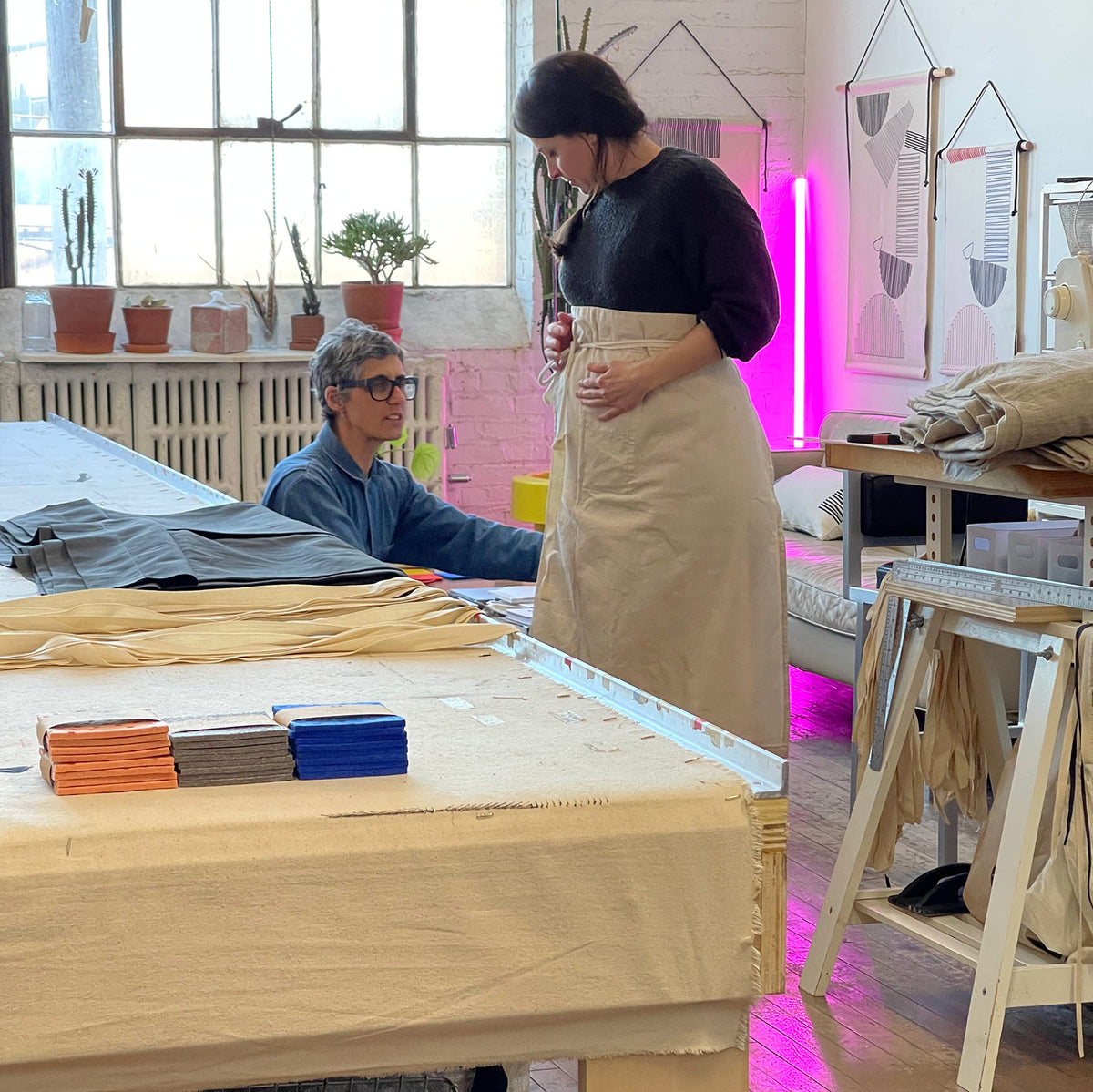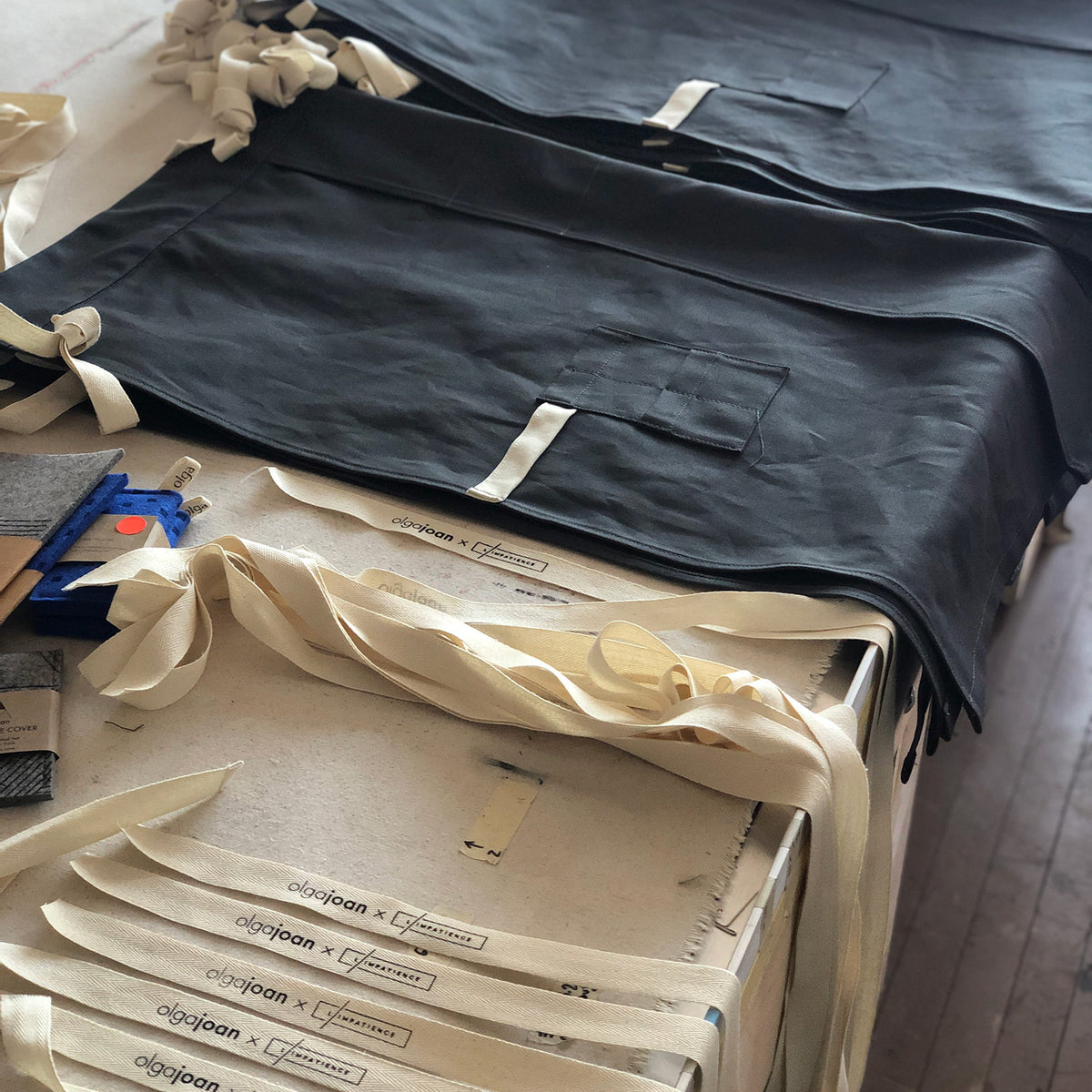 No straps pulling on your neck or falling off your shoulders.
After experimenting with a first prototype back in 2022, we went to our friend Olga for her expertise to help us design the perfect apron, taking inspiration from French bistro chefs' aprons, utilitarian yet elegant. We couldn't be more excited to share it with you now.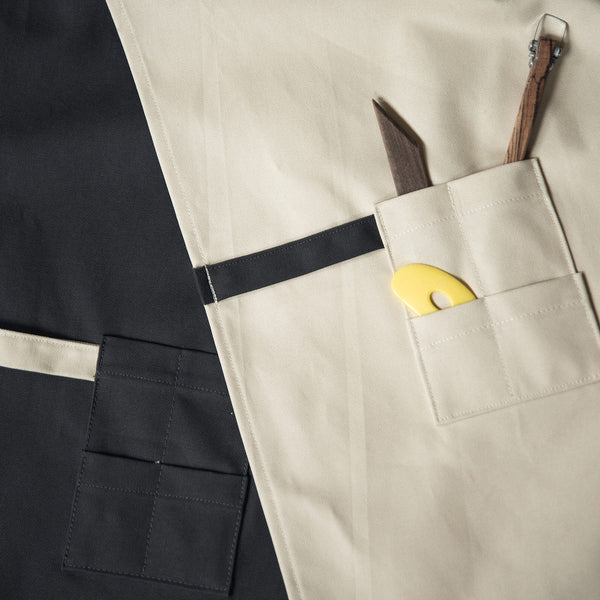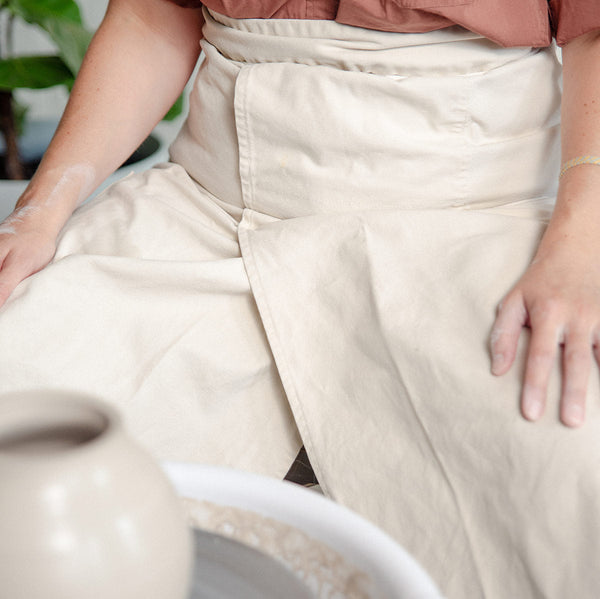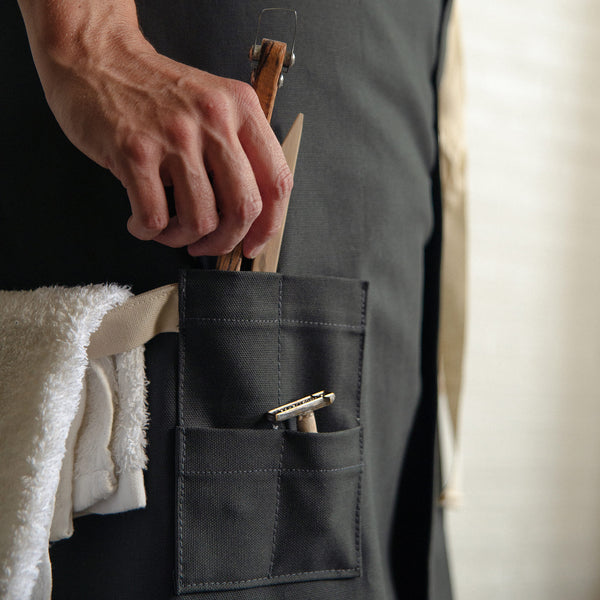 Our priority list
A high-waist bend for extra coverage without the burden of neck or shoulders straps.

Split-leg wide enough to fully cover each leg while seating.

A universal fit for most body types.
We also integrated a few simple features such as tool pockets, a utility strap and a front pocket useful to keep our phones closeby.
(And of course, we wanted a cool look that makes us excited to wear them everyday.)
Now, we use them everyday, whether we're throwing on the wheel, glazing, loading the kiln or doing any other tasks in the studio. In fact they can be worn for any craft, really.

We hope you will enjoy them as much as we do!